RTC Director and Head Coach
Trent Paulson
Trent Paulson comes to Charlottesville from Ames, Iowa where he served as member of the Iowa State University wrestling staff and the Cyclone Wrestling club in various capacities since 2009. In addition to being one of the most decorated folkstyle wrestlers of his era, Trent spent many years on the senior level freestyle circuit. His vast international experience and relationships around the globe uniquely position the Cavalier Wrestling Club and our senior level athletes for continued success.
On the senior level circuit, Paulson focused on the freestyle discipline, where he was a four-time member of the United States National Team, US Open national champion and earned a spot on the 2009 world team. Paulson added several international titles to his resume, winning the 2008 Dave Schultz Open, 2011 Sunkist Open and 2010 NYAC Open.
The Council Bluffs, Iowa, native is one of the most decorated wrestlers in Iowa State history, wrestling to a national title, three All-America honors and 116 career victories. Paulson is one of just 11 in Cyclone history to achieve all three milestones in a Cardinal and Gold singlet. Paulson also picked up two Big 12 titles, as well as a pair of titles at the University National Championships in 2005 (Greco) and 2006 (Freestyle).
As a coach, Paulson got his start as a volunteer at Nebraska from 2008-09 before joining the Iowa State support staff. He coached the Cyclones for four years before being named the head coach of the Cyclone Wrestling Club in 2012. Paulson worked with the club's senior-level athletes for a year before making his return to the Iowa State program as one of four former world-team members on staff.

CWC President/RTC Assistant Coach
Travis Paulson
Travis Paulson, a three-time All-American at the NCAA Division I level, is in his first season as an assistant coach with the Virginia wrestling program.
Paulson joins the Cavaliers after spending the last eight seasons at his alma mater Iowa State. He served as an assistant coach for the Cyclones from 2009 through 2017 before being named the interim head coach at Iowa State in February after the resignation of then-head coach Kevin Jackson.
"Travis has succeeded at every level in this sport," Garland said. "His accomplishments, both on and off the mat, and as both a coach and competitor, are impressive. But, that's not the most exciting thing about him. What drew me to Travis was the reputation he has in the wrestling community, especially with his student-athletes."
"I was first interested in the opportunity at Virginia because of Steve Garland and what he represents as a leader," Paulson said. "I had an opportunity to hear him speak at an FCA event during the NCAA Championships and was blown away. After visiting Charlottesville and seeing what UVA offered academically and athletically, it was an opportunity I could not pass up. I'm excited to get settled and hit the ground running."
In his time at Iowa State, Paulson coached the middleweights and had a key role in the development of several wrestlers for the Cyclones. He served as the individual coach for two NCAA champions in Jon Reader in 2011 and Kyven Gadson in 2015, and helped develop five NCAA champions in his time as an assistant coach. Paulson coached 15 All-Americans with the Cyclones, including coaching All-American Mike Moreno to the biggest turnaround in Iowa State history. Moreno went from a 4-17 record in 2012 to All-America honors in 2013 with a sixth-place finish at the NCAA Championships and a 31-10 record.
A tireless recruiter, Paulson brought in the third-ranked recruiting class in 2016 and the second-ranked recruiting class in 2017 at Iowa State.
"The young men he has mentored truly love him and believe in him," Garland said. "That type of impact is what we want in our program. We aren't just bringing in a world team member who can help our wrestlers technically. We are bringing in a mentor and leader they can look up to. He is someone they will have a relationship with for years to come."
Prior to his coaching position at Iowa State, Paulson spent a season as an assistant coach at Nebraska. During that 2008-09 season, he helped develop four All-Americans and one NCAA Champion in Jordan Burroughs. Paulson also helped coach Nebraska to the Big 12 championship that season and a fourth-place finish at the NCAA Championships.
A four-year letterwinner at Iowa State, Paulson redshirted during the 2002-03 season. He was a three-time All-American for the Cyclones, a U.S. Open National Champion and a senior level World Team member. Paulson also earned first-team Academic Big 12 Conference honors, first team Academic All-America honors and was named to the Dean's List.
Following his collegiate wrestling career, Paulson was twice selected as an alternate to the U.S. Olympic Team (2008, 2012) and was a four-time National Team member. He served as a freestyle coach for the University World Championships and was a two-time coach for the U.S. freestyle FILA Cadet Team in the Pan Am Games in 2014 and 2015.
Steve Garland is the current Head Wrestling Coach at The University of Virginia. Coach Garland had been the head coach for the past ten seasons. His teams won the ACC tournament championship in 2010 and 2015. In 2010 he was named the ACC Coach of the Year. Garland started his coaching career in 2000 at Cornell University, where he was named the 2006 NWCA national assistant coach of the year. As a student athlete at The University of Virginia he was a 2000 NCAA All American (2nd), was named the 2000 ACC Wrestler of the Year and won an ACC individual championship in 1997.

RTC Coach/Resident Athlete/Scholastic Program Coach
Shelton Mack
Shelton Mack is serving in his second season as a volunteer assistant coach for the Virginia wrestling program. Mack was a three-time NCAA qualifier while competing at Pittsburgh.
"We are very excited to welcome Shelton into the Virginia wrestling family," Virginia head coach Steve Garland said. "I have known him for several years as we recruited him while he was in high school. I also followed him throughout his career and saw him first hand when Pitt joined the ACC. He will be a big help with the hands-on training of our lightweights moving forward."
Mack recorded 84 wins while wrestling at 133 pounds for Pitt. He qualified for the NCAA Championships in 2012, 2013 and 2014, reaching the round of 12 in 2012 before falling one win shy of All-America status. He earned a career-best 26 wins during his senior season and went 2-2 at the NCAA Championships, where he took eventual national champion Tony Ramos of Iowa down to the wire before narrowly falling, 3-1.
Mack finished third at 133 at the ACC Championships in Pitt's first year in the ACC in 2014 after recording back-to-back runner-up finishes at the EWL Championships in 2012 and 2013.
A native of Meadville, Pa., where he attended Meadville Area High School, Mack graduated from Pitt in 2015 after double majoring in sociology and history.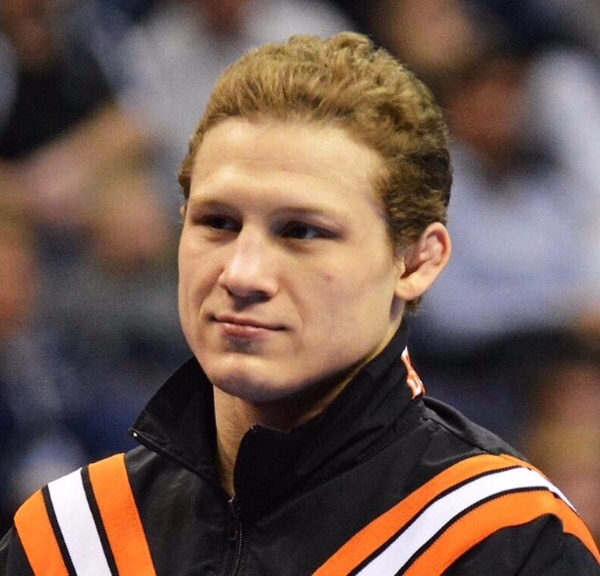 RTC Resident Athlete/Scholastic Program Coach
Eddie Klimara
Born Sept. 2, 1993 ... Son of Eddie and Gloria Klimara .. Eddie was a four year starter at Oklahoma State University where he earned All American Honors. In his senior campaign he held an overall record of 27-7, along with a 13-3 dual record. He was seeded sixth at 125 pounds for the NCAA Championships, was a Big 12 runner-up, and defeated six ranked opponents this season. He won earned his 100th career victory on Feb. 14. Rounding out his career at Okie State Eddie was a two-time Big 12 Champion and 2015 NCAA All-American … Four-time NCAA qualifier.
High School: Put together a 154-5 record ... Earned All-America and All-State status and received the Outstanding Wrestler Award in 2012 ... 2010 Fargo champion ... Competed in Junior Duals from 2008-2010.
He is currently in his first year at the Cavalier Wrestling Club in Charlottesville, Va as a full time resident athlete where he is looking to attain his goals of winning world and olympic titles.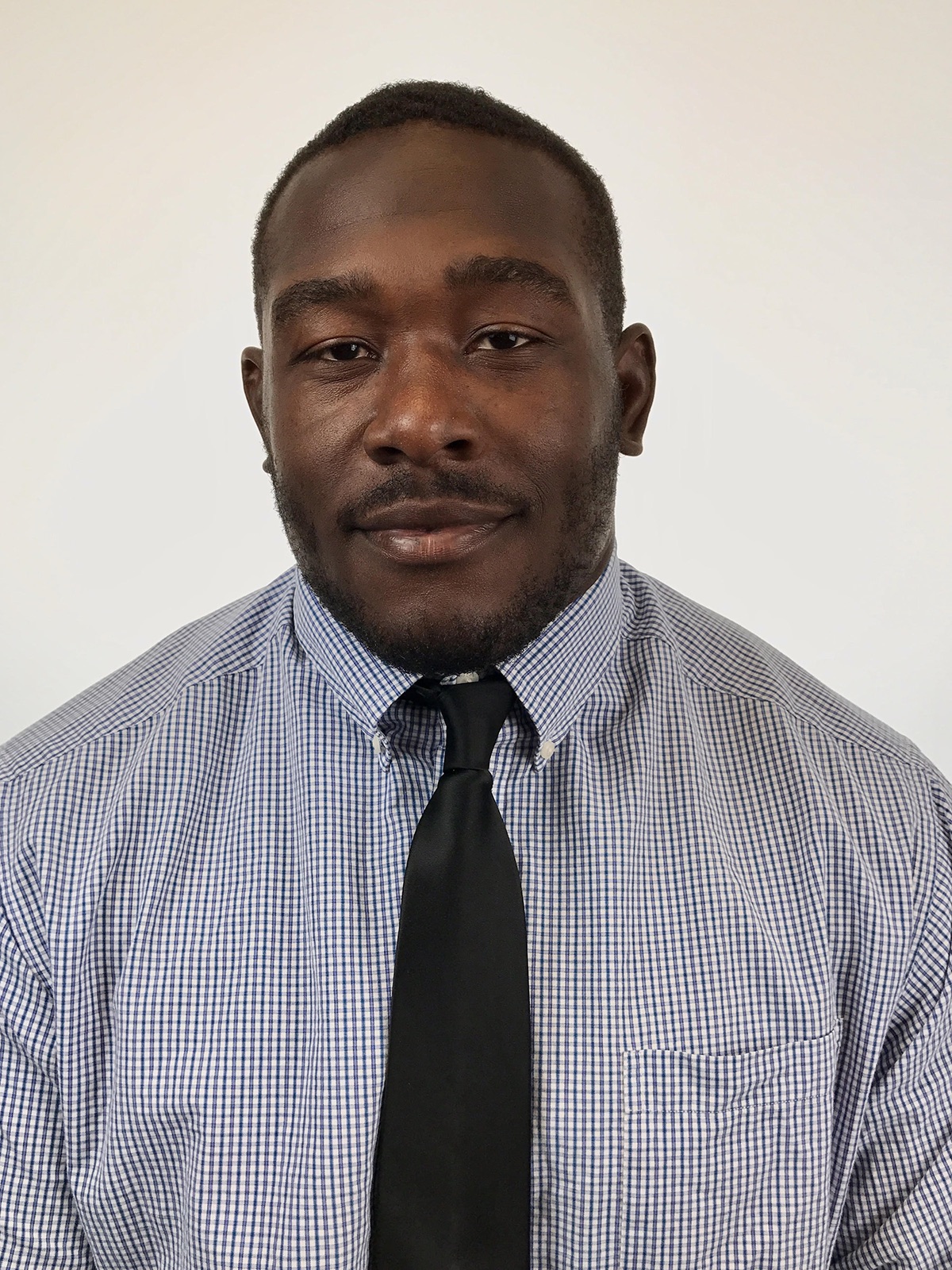 RTC Resident Athlete/Scholastic Program Coach
Ceron Fransisco
During his senior year Ceron posted a 26-2 overall record at 285 ... placed first at the Grand View Open, first at the Dakota Wesleyan Open, second at the Missouri Valley Invite, first at the NAIA North Qualifier and second in the NAIA National Championship ... recorded six major decision wins and four pins ... named to the GPAC First Team All-Conference and was named GPAC Wrestler of the Week on Nov. 16, 2016 and Jan. 25, 2017.
Honors and Awards
-2016-17 NAIA North Champion (285lbs)
-2016-17 First Team All-GPAC
-2015-16 NAIA North Champion (285)
-2015-16 First Team All-GPAC
-2015-16 GPAC Wrestler of the Week (Feb. 2)
-2014-15 NAIA All-America (6th - 285)
-2014-15 First Team All-GPAC
Born in Fayetteville, N.C., on July 7, 1995 ... son of Cedrika Francisco and Kelby Goode ... has two younger brothers, Camren Gardner and Jeffrey Perkins ... enjoys listening to music, drawing and playing basketball.
Looking to attain his world and olympic aspirations Ceron is beyond excited to join Cavalier Wrestling Club in doing so.
.
Scholastic Program Staff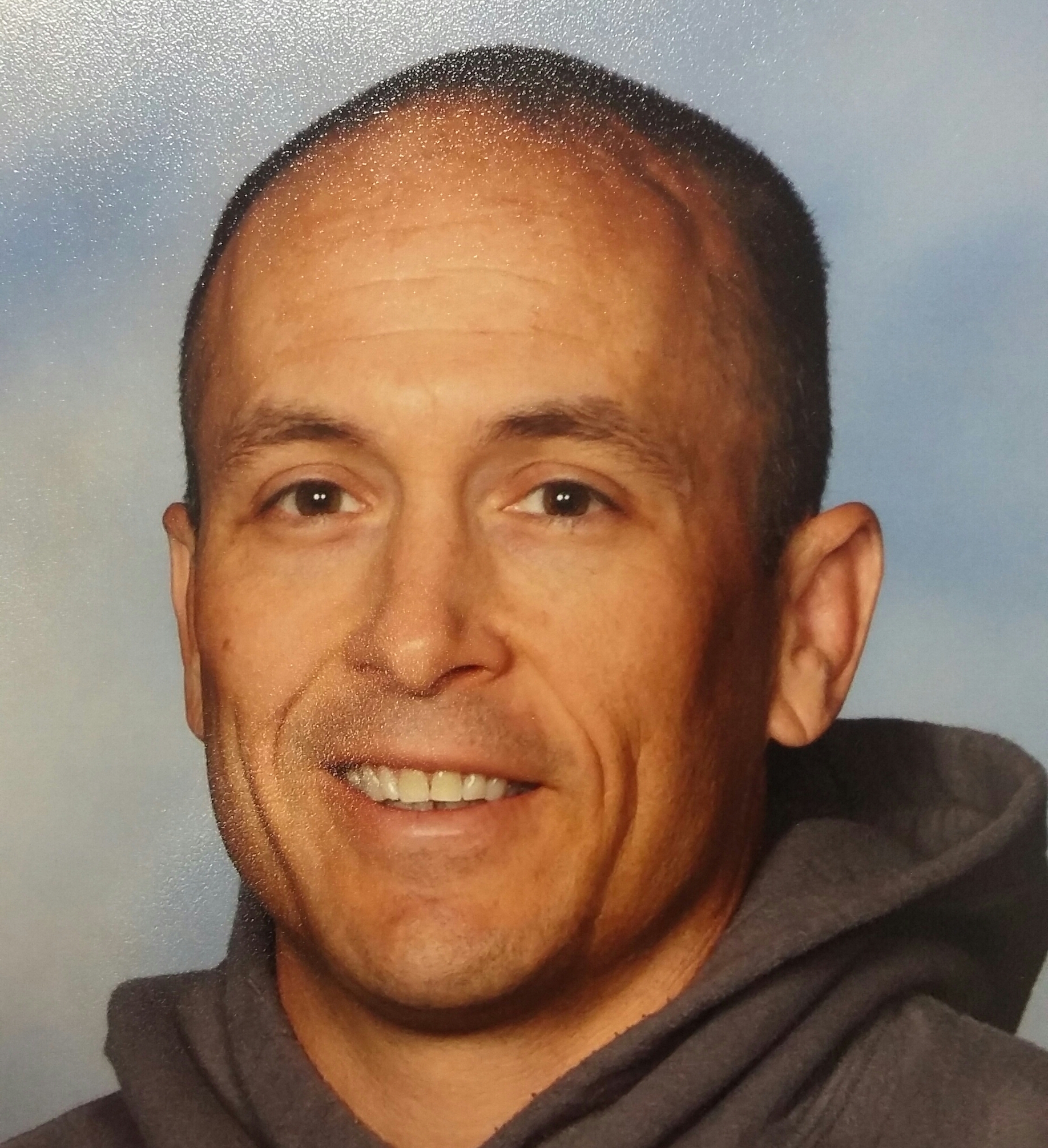 Scholastic Program Director
Rick Palmer
Rick grew up wrestling in Colorado. He attended Adams State College and wrestled for Roger Jehlica. After college Rick was lucky enough to travel to several different states and compete and coach for clubs in Colorado, Georgia, California, and Washington before accepting a head coach position at Waynesboro High School in Virginia in 2003. Rick is married to Ginna Palmer and has three daughters, Chloe, Sydney, and Beth.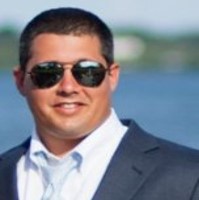 Scholastic Program Coach
Tommy Mello
Tommy grew up in a small town south of Boston. He was a MA state champion that wrestled for the division 1 collegiate program at Drexel University in Philadelphia PA. He earned a mechanical engineering degree and now owns an engineering company (Sim Specialists LLC.). He has spent most of his life on a mat wrestling or coaching and is excited to share the lessons that he's learned from those experiences.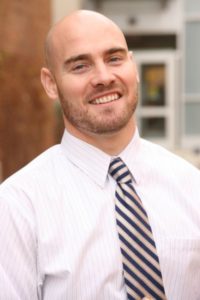 CWC Board Member/Scholastic Program Coach
James Burns
n alum of the United States Air Force Academy (BS) and the University of Virginia (MS, PhD). Professionally, served 8 years in the US Air Force as a Structural Engineering for the C-130 airframe and a Developmental Engineer at the Air Force Research Laboratory. Currently an Assistant Professor of Materials Science and Engineering at the University of Virginia. Athletically, was a letterman in football, baseball, and basketball at Chantilly High School (VA) and was a starting fullback at the United States Air Force Academy, earning Academic All-Mountain West Conference honors. Currently resides in Crozet, VA with his wife (Fotini) and two sons (Jameson and McNamara) and daughter (Nelly).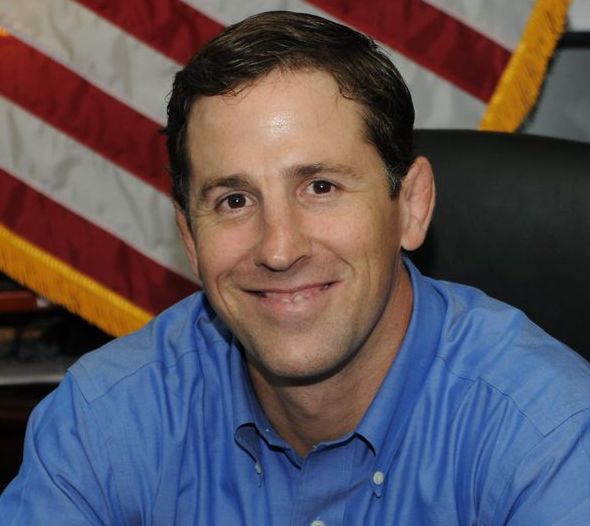 CWC Board Member/Scholastic Program Coach
Jim Harshaw
Coach Harshaw wrestled at UVA where he was a 3x ACC Champion and an NCAA All American. Harshaw was also a 2x ACC Scholar Athlete and an Academic All-American. He currently stands in the top 5 on UVA's Career Wins, Season Wins, Matches Competed (Career & Season), Pins (Career & Season). After college he served as the assistant coach at UVA for two seasons before taking over as head coach at Slippery Rock University in PA. He returned to Charlottesville in 2004 to head up the Cavalier Wrestling Club. He works for the Virginia Athletics Foundation at UVa. He is married to Ali Harshaw and they have four children: Jesse, Wyatt, Elliana and Isla.